Check my interview with Literary Titan where I talk about Enemy of the Gods – Don't Trust Zeon!
LITERARY TITAN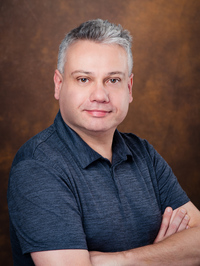 C. Hofsetz Author Interview
Enemy of the Gods follows Zeon as he tries to live a normal life, before a missile drags him back to the life he left behind. What was the inspiration for the setup of this thrilling story?
The main theme of this trilogy is trust. So, the opening chapters are a call for help from his family and friends—but the missile indicates he still doesn't know whom to trust. And even his family hasn't believed him in the past. The only person—uh, I mean, animal—he can trust is his overfriendly cat-robot.
Zeon is an intriguing and well-developed character. What were some ideals that guided his character development?
Zeon's main character trait—which is also a big disadvantage—is his confidence. He makes assumptions that tend to be incorrect, but in his head, he's always right. The readers see his version of the world and they trust him. He…
View original post 491 more words